Bengaluru Ashram
OM SHIVAYA SHIVABALAYOGENDRAYA PARABRAHMANAYA
Dear Devotees,
This is to inform you all that in our JP Nagar Ashram Sharanavaratri Utsav will be celebrated all 10 days, with different alankaras and cultural programs on 7:30pm to 9:00pm followed by prasad viniyogam on
10 to 19 Oct 2018.
D Rambabu
Working Chairman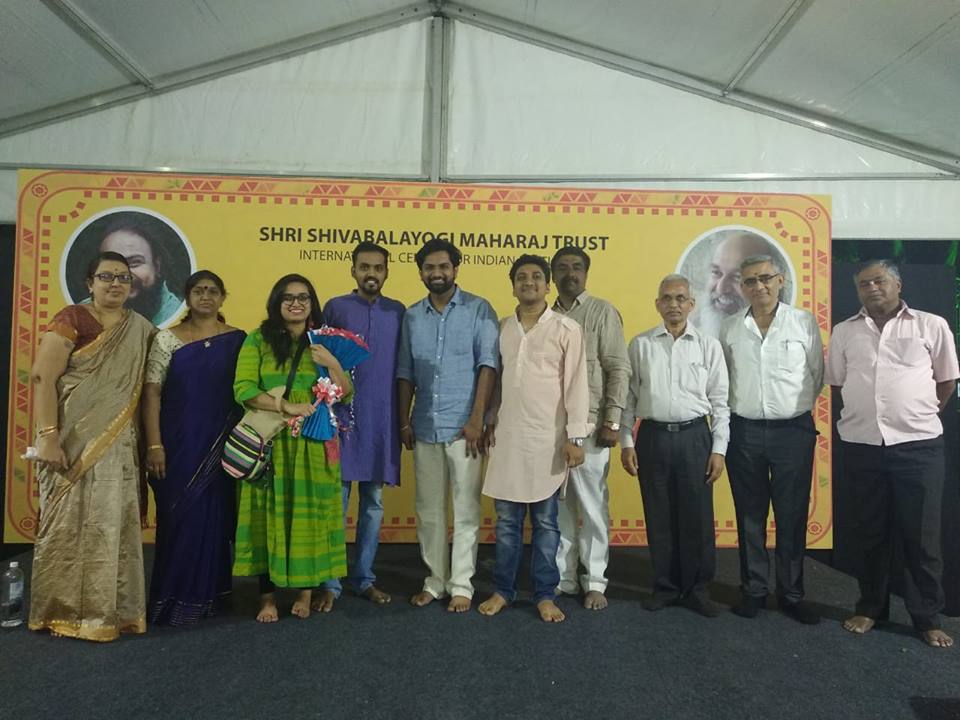 OM SHIVAYA SHIVABALAYOGENDRAYA PARABRAHMANAYA
On behalf of the Trustees of Shri Shivabalayogi Maharaj Trust, Bengaluru Ashram, you are invited to a Retreat on Meditation and Pravachana in the benign presence of His Holiness Shri Shiva Rudra Balayogi Maharaj
– Shri D Rambabu, working Chairman –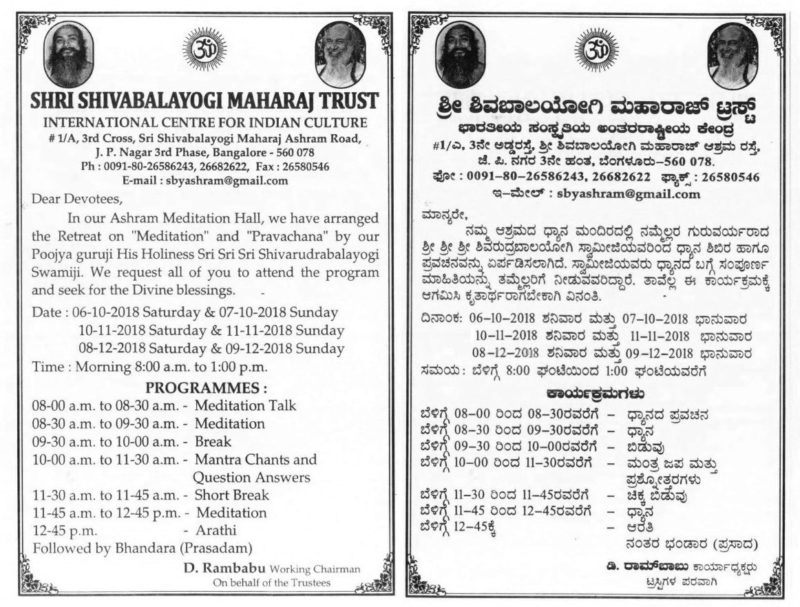 SHRI SHIVABALAYOGI MAHARAJ TRUST
1/A JP Nagar, 3rd phase,
Shri Shivabalayogi Maharaj Ashram Road,
Bengaluru – 560078
Contact phone 26586243
Email: sbyashram@gmail.com
OM SHIVAYA SHIVABALAYOGENDRAYA PARABRAHMANAYA
All the Trustees gathered in Bengaluru to participate in the signing of the supplementary Trust Deed.
Trustees from Odisha and Mumbai also spent some time visiting the JP Nagar Bengaluru Ashram and appreciated the developments there.