Month:
July 2019
OM SHIVAYA SHIVABALAYOGENDRAYA PARABRAHMANAYA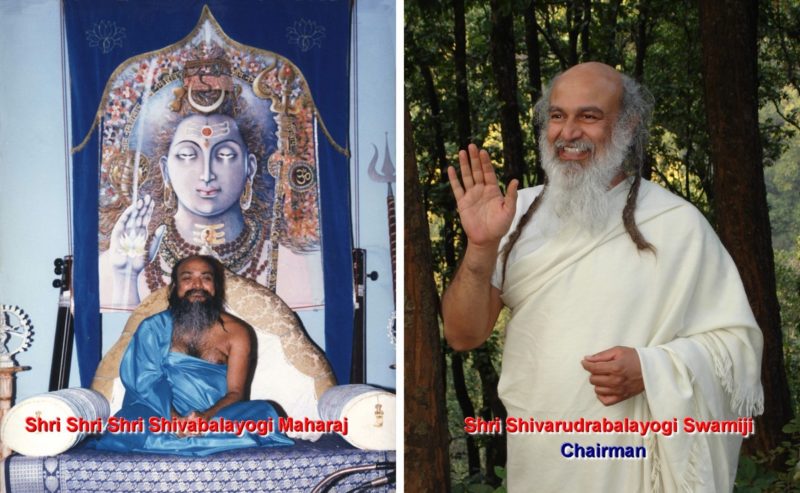 On Wednesday, 7th August, The Shivabala-Shivarudrabalayogi Mission will be holding Celebratory Programs in honor of Shri Swamiji's Tapas which commenced when He was a boy of only 14 years of age on 7th August 1949 and was completed on 7th August 1961 when He emerged as a Self Realized Yogi to address the congregation of hundreds of thousands gathered to witness this extraordinary event.
It is a day set aside in the calendar to particularly recall and commemorate Shri Swamiji Maharaj's astonishing attainment of this Highest of Goals through His efforts and the Divine's Grace, and the enormous blessing we have received to have been guided to His lineage through Shri Babaji.
The Shri Shivabalayogi Maharaj Trust, Bengaluru will be celebrating the 58th anniversary of Swamiji's Tapas Purti, also at Dehra Dun, Doddaballapur, Ananthpur, Mysore, Guntur, Adivarapupeta, Sambarlake, Hindupur and all over the world.
Bengaluru Ashram
The Trustees and Devotees of Bengaluru Ashram will be celebrating in the benign presence of His Holiness Shri Shiva Rudra Balayogi Maharaj. Programs consist of Samadhi Pooja, Homa, Satsang, Bhajans, Meditation and Mass Feeding.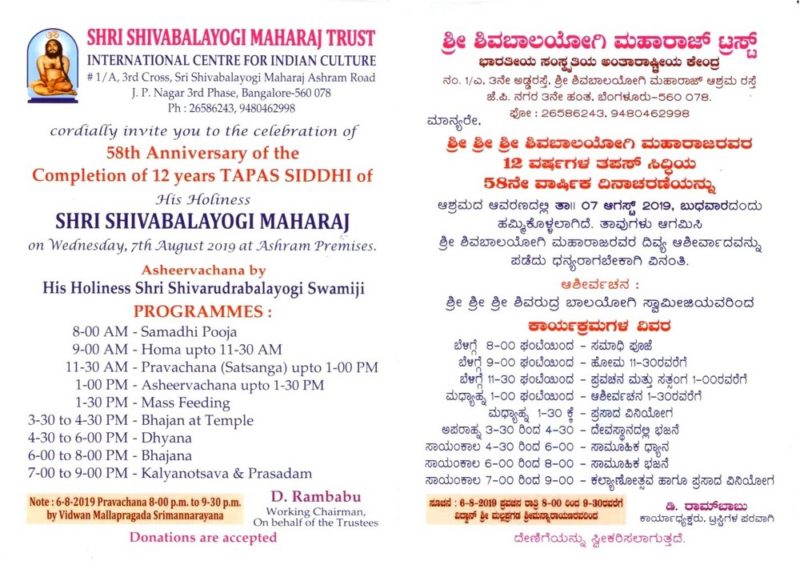 Address
Shri Shivabalayogi Maharaj Trust,
1/A, 3rd Cross, 6th Main,
Shri Shivabalayogi Maharaj Road,
J. P. Nagar, 3rd Phase,
Bangalore – 560 078 India.
Phone: +91-80-2658 6243/ 9480462998
All donations are welcome.